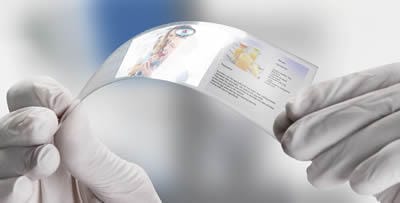 Watson International Ltd is an FCAD company which focuses on supply and manufacture of  globally developed fine chemicals by R&D companies of the FCAD group.
The company claims to lay great emphasis on continually upgrading the technological  aspects of its supply chain and makes it a point to revise its analytical capabilities through  staff training, to stay afoot with modern industrial requirements and is strengthening its  market position by launching a new line of chemical products
Watson International Ltd constantly seeks to develop its quality control mechanism and  welcomes suggestions from its clients. In a recent chemical supply convention, Watson  International Ltd showcased their new line of chemical products, which include:
A spokesperson for the company was noted to have said, "Our mature product line ensures  the product stability and our intermediate inventory makes sure that we are able to meet  our client's demands on time. At Watson, we follow strict work ethics as prescribed by the  FCAD, which is the reason we have a wide base of satisfied clientele."
As Watson caters to universities, labs, R&D institutions, and non-profit organizations as  well, they accept multiple payment options which include wire transfer, Alibaba, Western Union, Paypal, ESCROW, Money gram, and even Bitcoin.
The team of engineers and technicians at Watson has the capability of blending the chemical formulae safely due to its years of expertise in the field. Its specialty lies in formulating homogenous and heterogeneous catalysts, peptides and precious metal catalysts.
The spokesperson further added, "We are committed to becoming an inventive and viable global trading company with a global presence. No matter how extensive and complex the chemical needs are, we, at Watson International Ltd, suggest timely solutions, and our clients depend on our resourcefulness."
At the convention, Watson's role as a leading material science importer was also discussed with focus on safety, functionality, innovativeness, and the high quality of chemicals offered. Watson describes their quality as one of their 'biggest assets and the reason for their exceptional client retention.'
Watson International Ltd offers custom synthesis of amino acids and peptides, carbohydrate and nucleotide, and various resins. The company is an independent, technology centered business, based on the support of FCAD and R&D companies. They specialize in the development and manufacture of complex organic molecules.