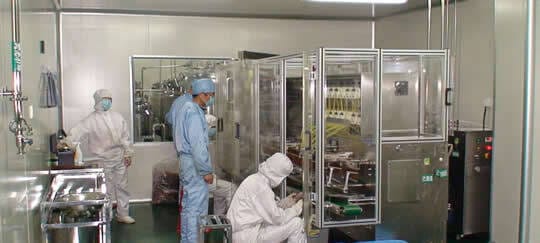 FCAD is the world's fine chemical full service provider, comprising
Research level production
Full cGMP manufacturing and regulatory support
Capacity to produce from milligram amounts for preclinical work up to tons of active pharmaceutical ingredients (APIs)
Manufacturing of key intermediates in ton quantities
Production of small molecule generics in multiple tons
Production and release of finished dosage forms
FCAD's manufacturing capabilities are designed to meet current and future customer needs with respect to synthetic strategy. Thanks to our multi-purpose equipment, we can accommodate a wide range of chemical reactions and are expert in the synthesis of complex organic compounds.
Nearly all functional groups involved
Purification strategy
Flexibility and upscaling
Special customer request (i.e. dedicated production lines)
Special equipment (i.e. electrolysis unit, high-pressure equipment, loop reactor)
FCAD offers the following services for finished dosage forms intended for clinical trials or commercial supply for its Active Pharmaceutical Ingredients (APIs):

Compatibility studies
Stability studies
Sterile filling and formulation development in cooperation with partners
Release of finished dosage forms
Technological Capabilities
Chemical Research to remain competitive and meet the demand for more complex structures.

Manufacturing Support Service for process transfer from the development stage to production.
Manufacturing Capabilities from research level production to full cGMP manufacturing.

Application Research with continuous investment to bridge the gap between basic research and application.