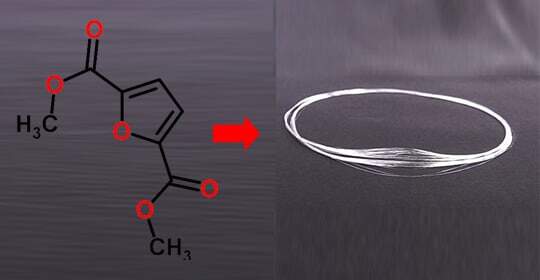 Application FCAD has developed a method for producing furan dicarboxylic methyl ester (FDME) from fructose. FDME is a high-purity derivative of furandicarboxylic acid (FDCA), one of the 12 building blocks identified by the U.S. Department of Energy that can be converted into a number of high-value, bio-based chemicals or materials that can deliver high performance in a number of applications. It has long been sought-after and researched, but has not yet been available at commercial scale and at reasonable cost. The new FDME technology is a more efficient and simple process than traditional conversion approaches and results in higher yields, lower energy usage and lower capital expenditures."This molecule is a game-changing platform technology. It will enable cost-efficient production of a variety of 100 percent renewable, high-performance chemicals and polymers with applications across a broad range of industries," said spokesman of FDME.
One of the first polymers under development utilizing FDME is Polyethylene Furanoate (PEF) which is a 100-percent renewable and recyclable polymer that, when used to make bottles and other beverage packages, substantially improves air-barrier properties compared to other polyesters. This makes PEF a great choice for customers in the beverage packaging industry looking to improve the shelf life of their products.
Our PEF Product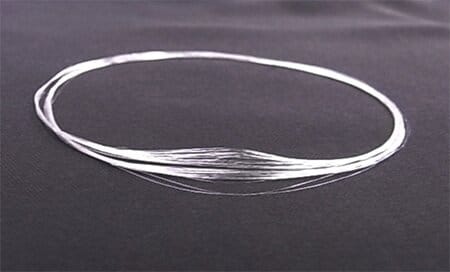 "We are excited about the potential FDME has to help our customers reach new markets and develop better-performing products, all made from sustainable, bio-based starting materials."FCAD is taking the initial step in the process of bringing FDME to market by moving forward on the scale-up phase of the project. FCAD's subsidiary Watson International Ltd is planning a plant in China, which will provide potential customers with sufficient product quantities for testing and research.
Synonyms  2,5-Furandicarboxylic acid, dimethyl ester; 2,5-Furanedicarboxylate de diméthyle; Dimethyl 2,5-furandicarboxylate; Dimethyl-2,5-furandicarboxylat; 2,5-Bis(methoxycarbonyl)furan; 2,5-dimethyl furan-2,5-dicarboxylate; Dimethyl Furan-2,5-dicarboxylate; dimethyl furan-2,5-dicarboxylate; dimethylfuran-2,5-dicarboxylate; Furan-2,5-dicarboxylic acid dimethyl ester; methyl 5-(methoxycarbonyl)furan-2-carboxylate; FDME
CAS Number 4282-32-0 | Molecular Formula C8H8O5 | Molecular Weight 184.15 | MDL Number MFCD00092317
SMILES COC(=O)c1ccc(o1)C(=O)OC
StdInChI InChI=1S/C8H8O5/c1-11-7(9)5-3-4-6(13-5)8(10)12-2/h3-4H,1-2H3
StdInChIKey UWQOPFRNDNVUOA-UHFFFAOYSA-N
Similar Products Furan series
Appearance of our FDME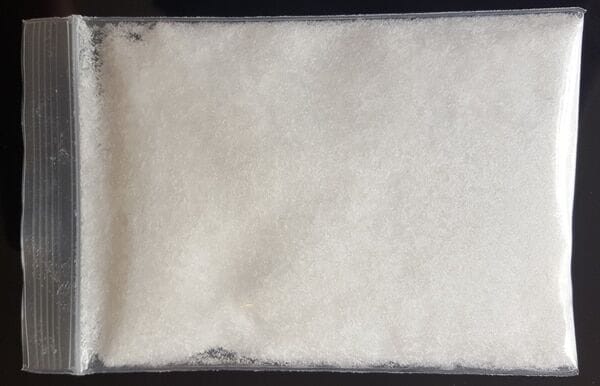 PRODUCT DETAILS

Properties of FDME

| | |
| --- | --- |
| Appearance | Ultra-white crystalline powder |
| Density | 1.244 g/ml |
| Melting Point | 109-114 °C |
| Flash Point | 117.6 °C |

Description of FDME

| | |
| --- | --- |
| Purity | 99.5%min(HPLC) |
| Identification Method | HNMR, HPLC |
| Storage | Under room temperature away from light |

FDME CAS 4282-32-0 HNMR

FDME CAS 4282-32-0 CNMR

FDME CAS 4282-32-0 HPLC