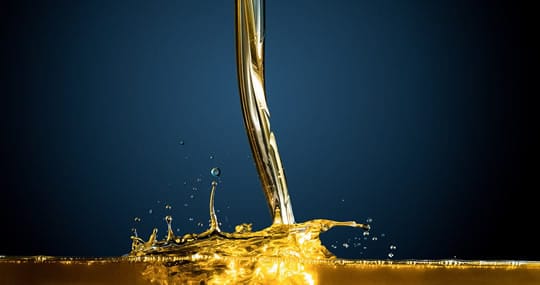 If heat, chemicals, solvents, corrosion, toxicity, flammability, compatibility, service life are some of your lubrication problems, we have the solution: FCAD PFPE lubricants.
What Makes FCAD Lubricants Better?
The following properties and characteristics of FCADPFPE lubricants are sure to include some that are important to your application:
Unmatched chemical and solvent resistance
Excellent thermal resistance
Excellent electrical resistance
Non-reactive with metal, plastic, elastomers and rubber
Inert to liquid and gaseous oxygen
Excellent radiation hardness•Good viscosity index
Nonflammable
Extremely wide operating temperature range
Low evaporation loss
Excellent water washout properties
Good low and high temperature wear properties
Easily formulated into greases
Environmentally safe
Non-toxic behavior
In addition, certain grades of FCAD PFPE lubricants also offer special features such as:ffer special features such as:
Extremely high viscosity index (< 300)
Excellent low temperature starting torque
Improved evaporation characteristics
The availability of additivated FCAD PFPE fluids widens the range of applications for perfluorinated fluids and greases in fields demanding high anti-rust properties. These applications include lubrication of bearings, gears, turbine and liquid compressors that may be in contact with condensed water vapor. These additives also provide an opportunity to use FCAD PFPE as a hydraulic fluid, filling fluid and solvents where antirust prevention is one of the primary product specifications.
Applications Where FCAD Lubricants Are Top Performers
While FCAD PFPE lubricants can be used in their original form, they are often formulated into greases for specific applications in the chemical, electronic, military, nuclear, data processing and other industries in need of high performance lubrication. A few of the critical uses of FCAD PFPE lubricants include:
Tenter frames in the textile industry
Deep space rocket nozzle lubrication
Missile catapult system lubrication
Sintered metal bearing requiring exceptional operating life
Anti-lock braking systems
Oxygen and chlorine valves and pumping systems
Sealing fluid for vacuum pumps
Gold contact surface lubrication
Nuclear industry lubricants
Instrument lubricants
Lifetime sealed, maintenance-free bearings
Lubricants for gasoline tank floats
Bearings exposed to high temperatures, moistureand aggressive chemicals